Chemin du Fief
Petite-Rivière-Saint-François, QC G0A 2L0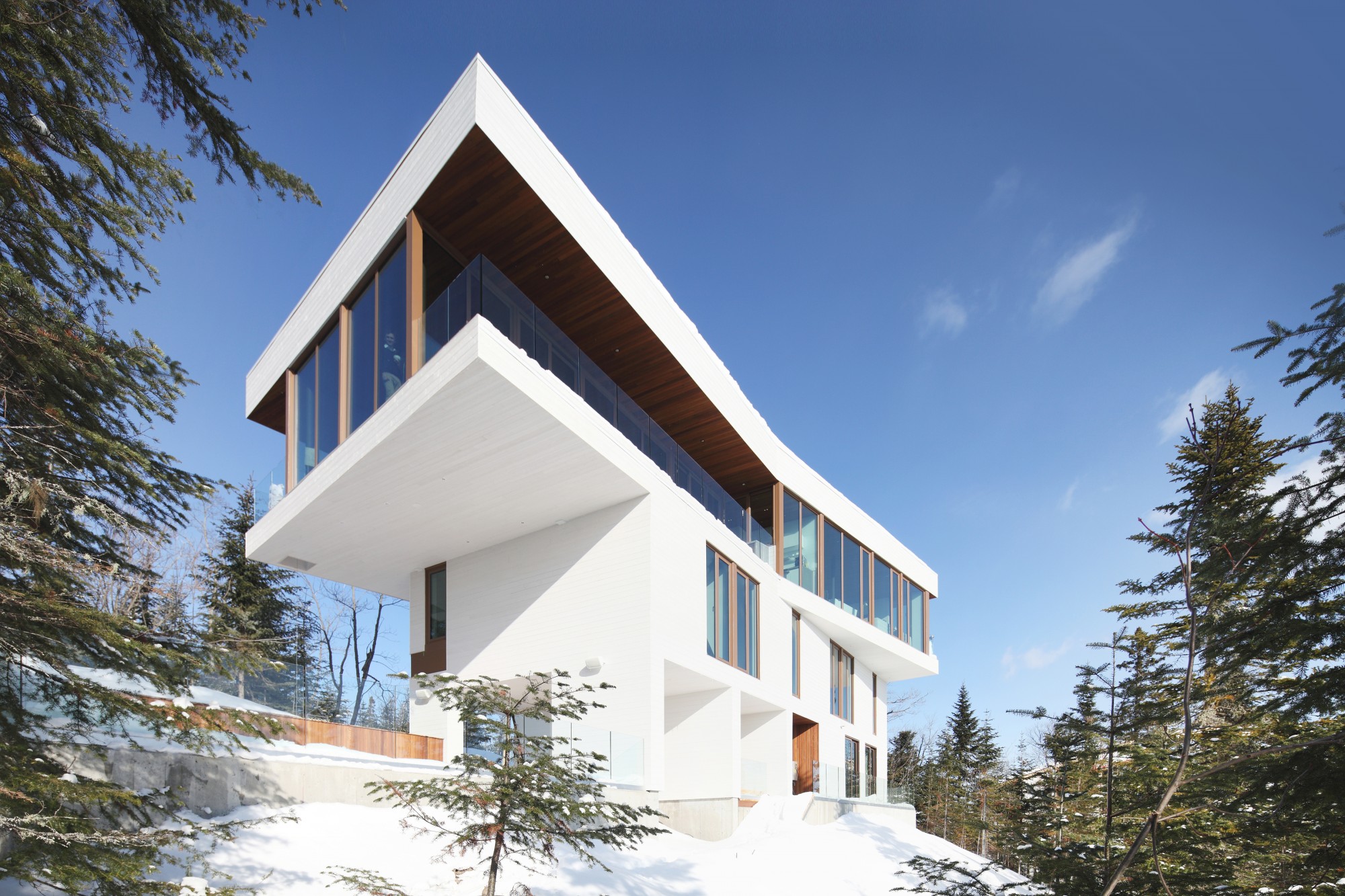 Monumental Alpine Beauty - Charlevoix!
Priced at $3,000,000
Perched on a 500 meter promontory overseeing the majestic St. Lawrence River, this luxurious residence provides its future residents with an incredible panorama from each of its three floors. You can even observe the white geese fly under your feet!

In Charlevoix, near Baie St-Paul, next to the Massif and its ski hills, among the most spectacular in North America. Treat yourself with the attractions of Petite-Rivière-St-François. This refined contemporary residence designed by Bourgeois Lechasseur was featured in the renowned magazines Wallpaper and Architectural Digest. An incomparable opportunity within the Quebec Region that won a 2014 Nobilis prize for the quality of its architecture! Anchored in the mountain, with luxurious living spaces, composed of highest quality materials with abundant fenestration, this house gives you the feeling of sailing a tall ship.
3 bedrooms
2 bathrooms
Charlevoix County
Single Family Home